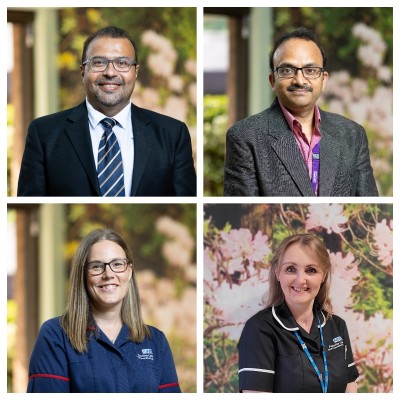 You'll have a dedicated team responsible for your care, including one of our consultant psychiatrists and a mental health nurse.
Click on the drop down boxes below to find our more about our experienced and caring team.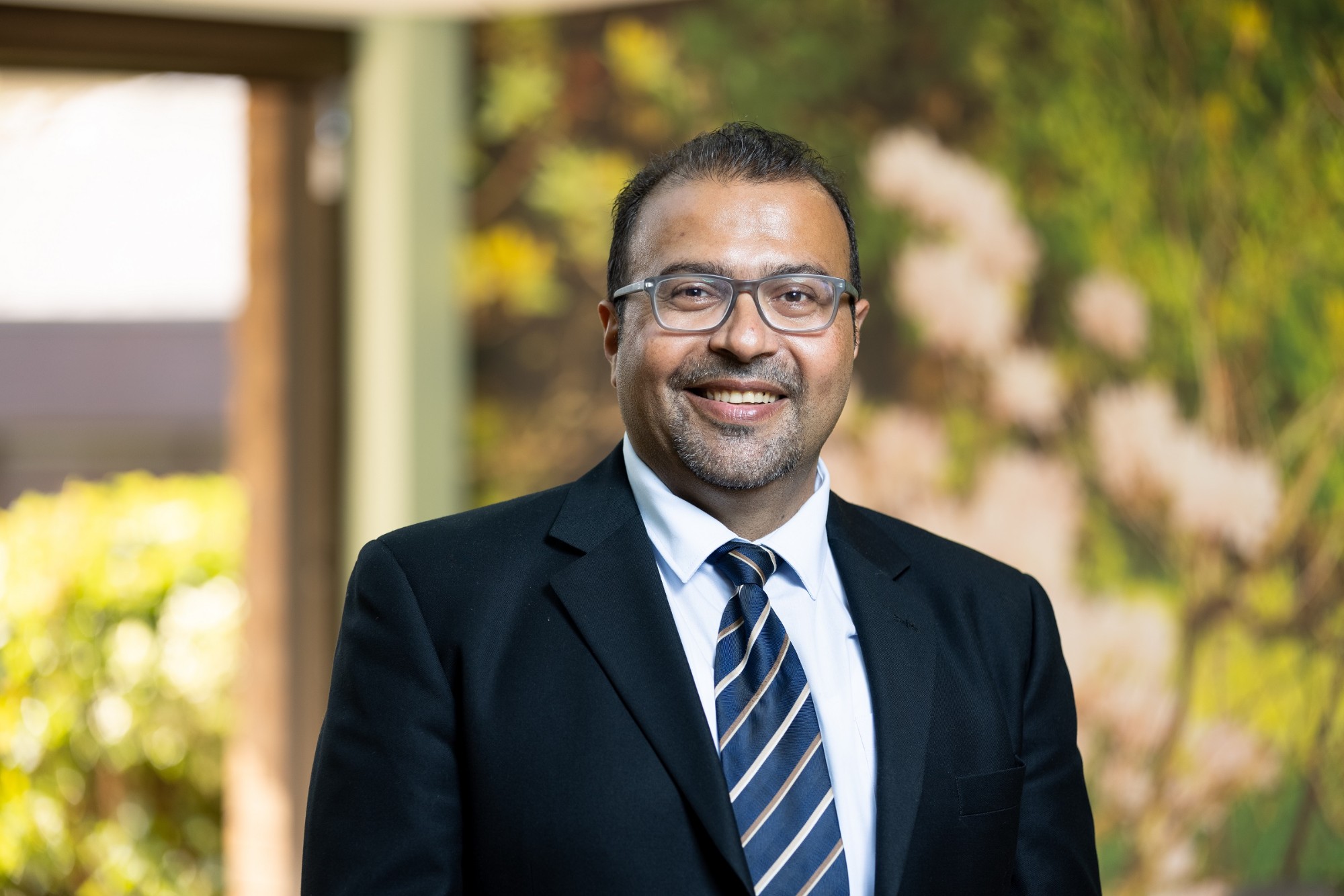 I'm one of the service's consultant psychiatrists and the clinical director and lead. With support from a range of colleagues, I led on establishing the service. When we launched the service in April 2021, I was proud to become the first NHS provider of transcranial magnetic stimulation in the northwest of England.
Either I, or my consultant psychiatrist colleague Dr Ankush Singhal, will lead your treatment. This will include leading your first face-to-face appointment and regularly assessing your progress.
I'm a highly experienced consultant psychiatrist in both the NHS and the private sector. I gained my MBChB (medical degree) from Alexandria University in Egypt in 1999, followed by my Masters Degree in psychiatry from the University of Manchester in 2015. I specialised in perinatal psychiatry, which involves treating mental health conditions during pregnancy and in the postnatal period (after birth) such as postnatal depression and puerperal psychosis.
I'm experienced in managing and treating a wide range of mental health disorders, including depression, bipolar affective disorder, adult ADHD, anxiety and psychosis. My areas of interest include transcranial magnetic stimulation, depression, bipolar affective disorder, post-natal depression, psychosis; post-traumatic stress disorder, medication reviews, obsessive compulsive disorder and schizophrenia.
I also have a special interest in liaison psychiatry, which is the link between mental and physical health conditions and pain medicine, with particular expertise in musculoskeletal conditions and pain management. As part of this, I work with patients who suffer from mental health conditions related to severe and chronic physical health conditions.
I'm a member of the Royal College of Psychiatrists and the Clinical TMS Society. I'm also actively involved in TMS clinical research and the Oldham principal investigator for the BRIGhTMIND TMS randomised control trial. This helps to ensures I can continually learn and develop professionally, along with being at the forefront and contributing to a range of new developments.
I hope to meet you soon and help you achieve a brighter future.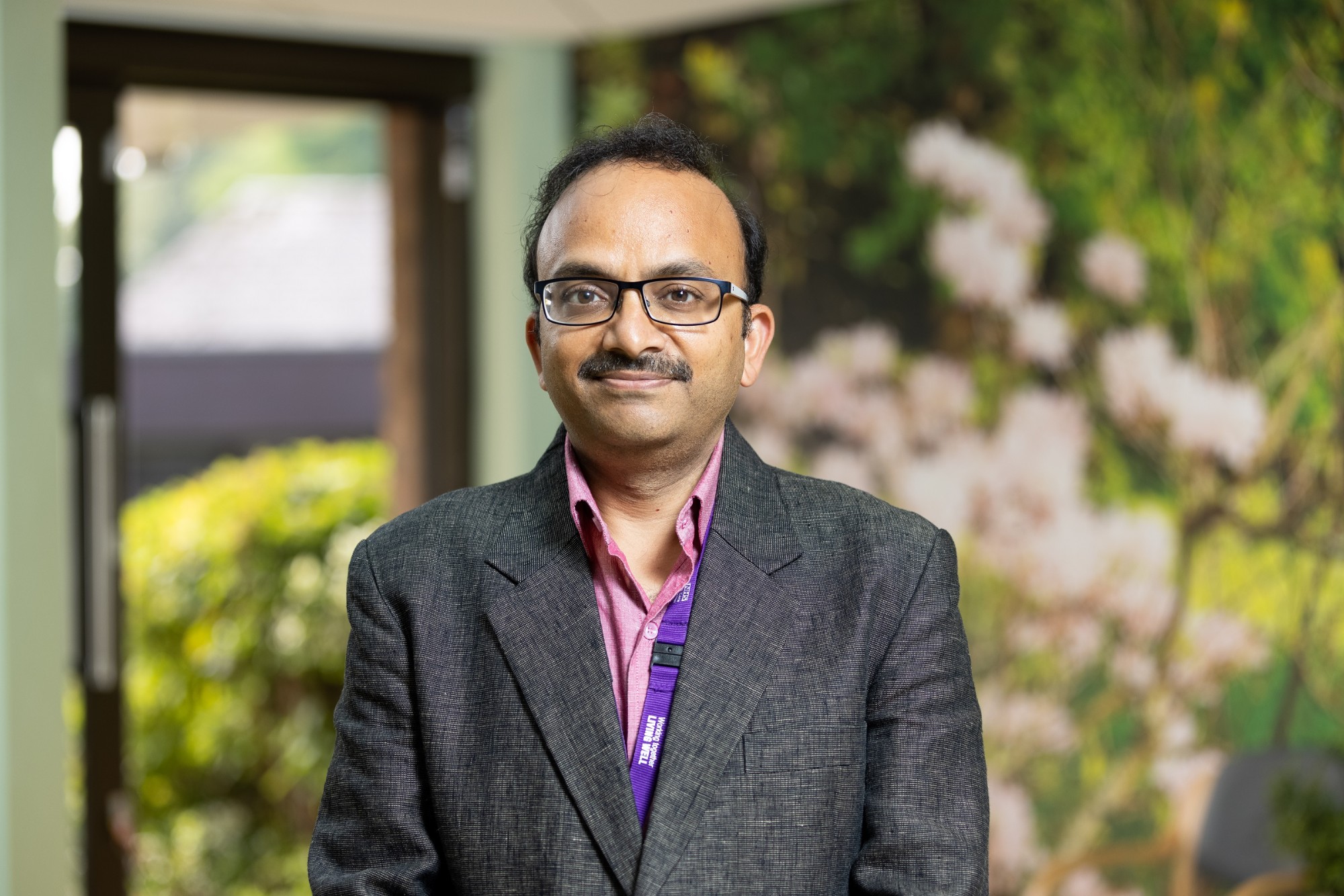 I'm a consultant psychiatrist for the TMS service and also work within other services provided by Pennine Care. I'm also an independent clinician.
I played a key role in establishing the service and was delighted when we became the first NHS trust in the northwest of England to provide transcranial magnetic stimulation.
Either I, or my colleague Dr Micheal Kurkar, will lead your treatment, including carrying out your first face-to-face appointment and regularly assessing your progress.
I graduated in medicine in 1999 and began working in mental health just over 20 years ago. I have significant experience treating patients with a variety of mental health difficulties, including psychotic illnesses, bipolar disorders, depression, and anxiety disorders. I routinely help people with stress-related conditions, often associated with their work or relationships.
To make sure I continually learn and can share my expertise, I've served on a range of regional and national committees and organisations in various capacities. This includes The Royal College of Psychiatrists. I've been involved in consultant recruitment and appraisals and regularly deliver training to junior doctors and other clinicians. I'm also a trainer, supervisor, teacher and examiner for the Royal College of Psychiatrists. And I've had work published in national and international journals.
I'm proud and humbled to have my contributions recognised by various clinical excellence awards and I was honoured with a Fellowship of Royal College of Psychiatry (FRCPsych) for my outstanding contribution to the profession.
I always work in partnership with my patients and take into consideration lots of different factors that affect or could benefit them, such as lifestyle, stress management, coping strategies, medical treatment, behavioural therapies and more.
I find it reassuring to receive consistently good feedback and compliments from my patients, as it means I've provided excellent care that's hopefully made a difference to their lives. I look forward to helping you too.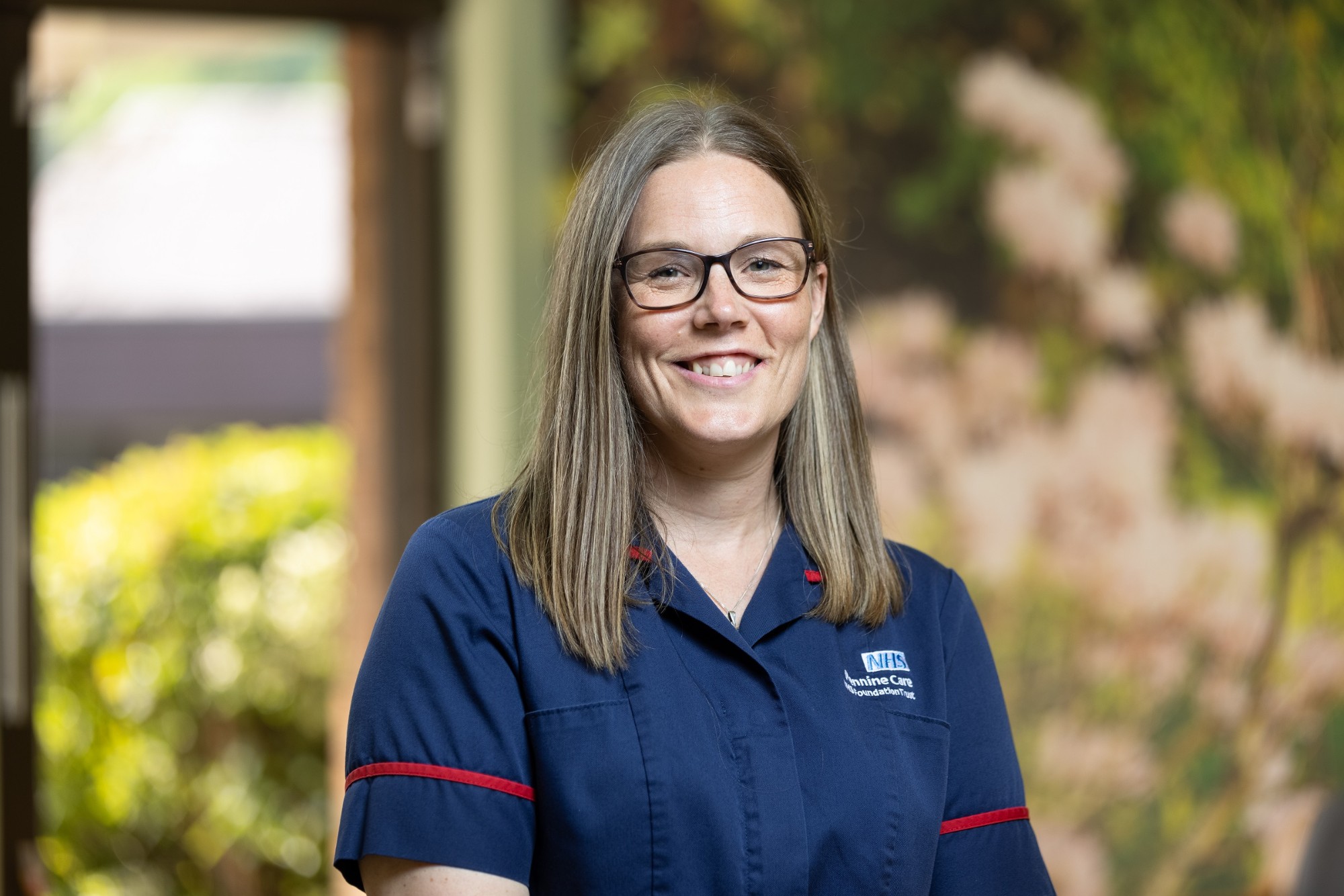 I'm the lead TMS nurse and carry out the transcranial magnetic stimulation (TMS) treatment for most patients. You're likely to see me every day during your treatment, so we'll get to know each other really well. I'll be there to offer support, reassure you and celebrate your progress.
I had a passion to work with people experiencing mental health problems from a very young age and wanted to follow in my father's footsteps to become a mental health nurse. As a teenager, I volunteered as a befriender on an older people's dementia ward and day unit.
I studied at Salford University and qualified as a mental health nurse in 1999. I've worked for Pennine Care for almost 23 years, beginning my career as a staff nurse on an older people's mental health ward. This involved caring for people with a range of mental health issues, including depression, bipolar affective disorder, anxiety, psychosis, schizophrenia which equipped me with lots of experience and I worked my way up to become ward manager.
While working on the ward, I also supported Pennine Care's ECT (Electro-convulsive therapy) clinics in Oldham. During my 19 years in this clinic, I progressed to managing the service and worked hard with my team to maintain its excellence accreditation standards. While working here, I became interested in transcranial magnetic stimulation (TMS) and how it benefits people with treatment resistant depression. I've been lucky to play a key role in developing the service, which I've really enjoyed and has been rewarding.
It may feel daunting coming for treatment, but I'll be here to support and reassure you every step of the way. We try really hard to offer a relaxed, reassuring and friendly environment, including providing facilitates to watch television or listen to music during your session. Having to attend every day for several weeks may sound like a long time, but lots of patients tell us how quickly the time flies by and they like the routine.
I'm really looking forward to meeting you and supporting your recovery journey.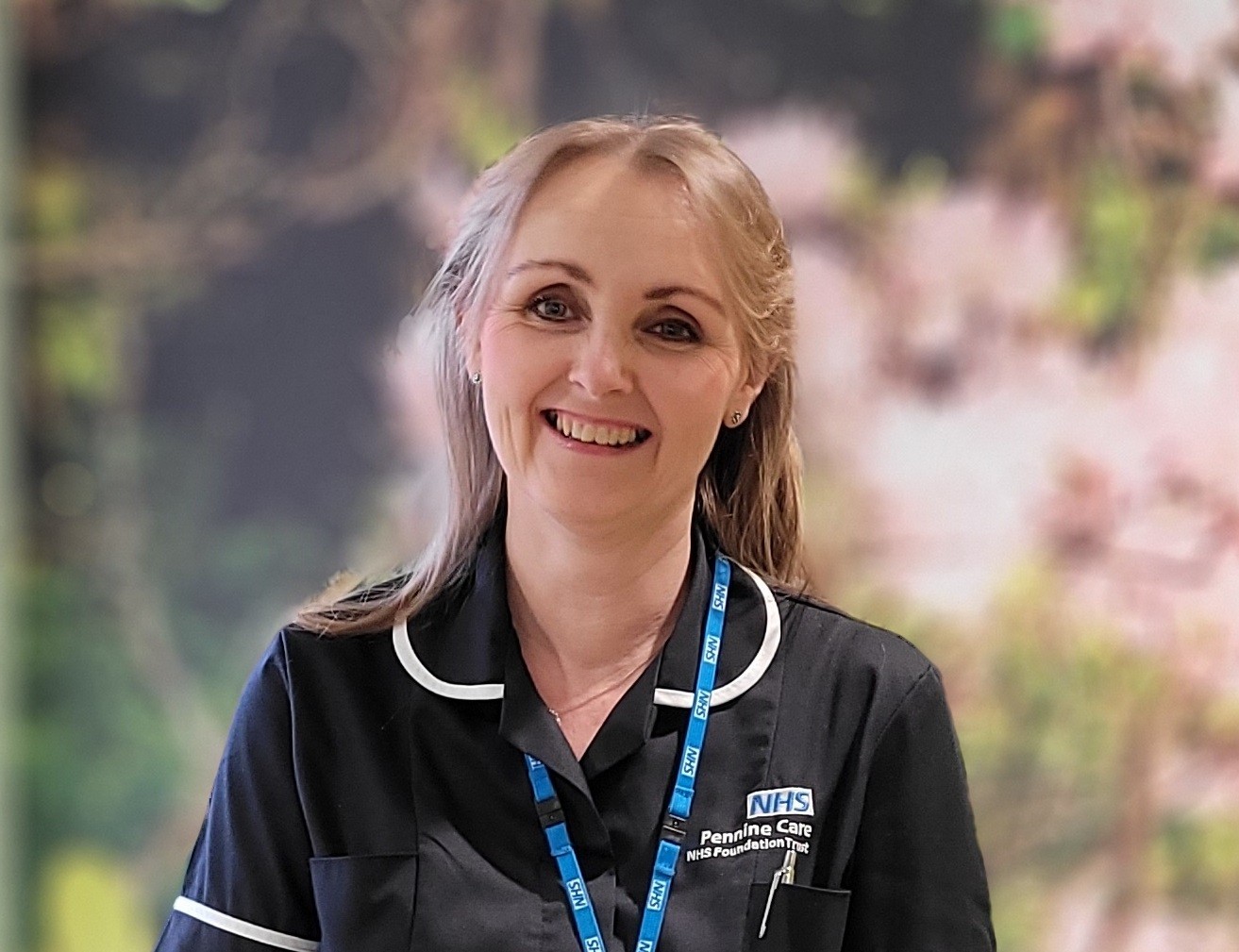 My colleague Nichola or I will greet you in reception and bring you through to our treatment room.
My other responsibilities include taking patients' blood pressure and temperature, making sure new referrals are shared with the clinical team, booking appointments, communicating with patients and clinicians, and general administration to ensure the service runs smoothly. My favourite part of the role is being able to help and support our patients.
After studying shorthand and business studies at Casson Commercial College, I spent 31 years working in various administration roles. I joined Pennine Care in 2009, working in an admin role for a district nursing team. From 2014 to 2017, I held various part-time admin roles for an older people's ward, a children's service and a care home liaison service.
I spent two years providing medical admin to a consultant psychiatrist, before re-joining an older people's ward.
When I saw this role with the TMS service advertised, I knew it was right for me. I'd already seen the huge difference that health care support workers can make to patients. I've always had an interest in caring for people and I really felt I could put my skills to work in the TMS service.
Since joining the team, I've never looked back. I'm very passionate about mental health and proud of our achievements and success, as they're benefitting the wellbeing of our patients.
---