Why choose us?
Patient story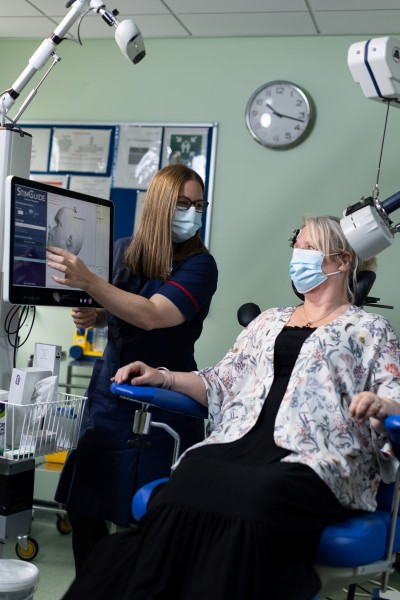 "I was quite ill before having the treatment, but after a couple of sessions I started feeling the benefit. My mind is more positive, I'm able to do more and I'm more sociable.
"The treatment was brilliant and I was well informed throughout. I'd definitely recommend the service. I had no side effects and drove home after my treatment. It's 100% made me well and I'm so grateful."
Sharon Jones, 60, from Oldham
Find out more
Watch our short video to find out more about how TMS can offer you a brighter future.